R&D Fabrication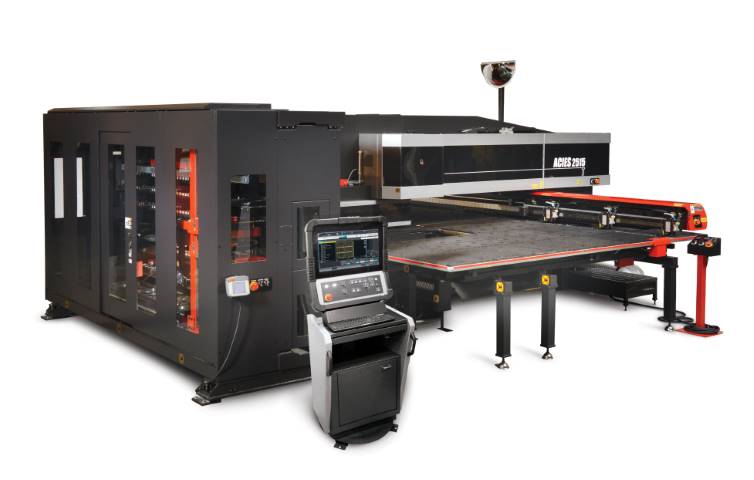 Acies 2515T:
AMADA's ACIES Punch/Laser combination machine provides productivity and scratch-free processing of complex sheet metal parts.
This innovative series also features automation and tool change options to suit virtually any production need. The ACIES series boasts extremely fast hit rates, stable processing, versatile forming and the unlimited shape cutting flexibility of a laser.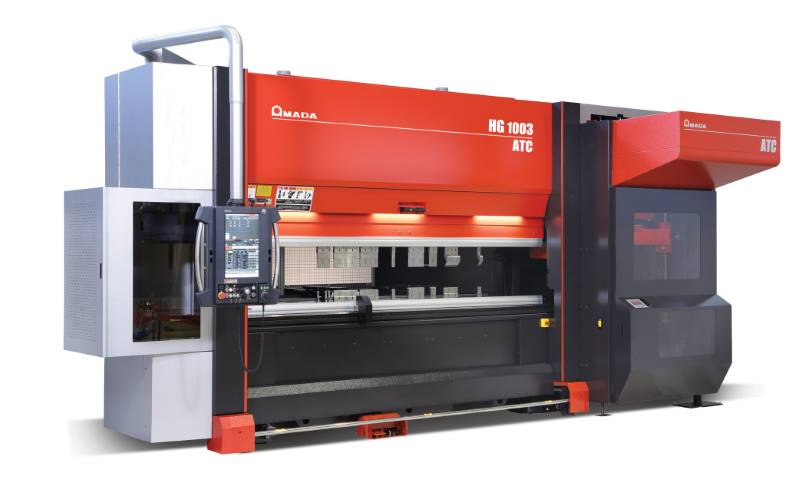 HG 1003 ATC:
AMADA's HG servo/hydraulic press brake and Automatic Tool Changer (ATC) provides the optimal bending solution for high-mix, low-volume production.
The ATC performs tool changes quickly and precisely — eliminating costly delays associated with manual tool changes.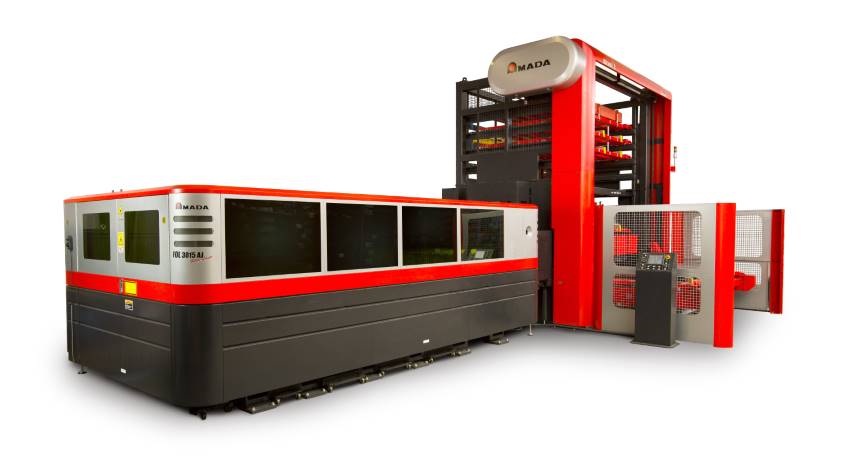 FOL AJ Fiber Laser:
The FOL AJ was engineered to produce the highest quality parts at unmatched speed while reducing operating cost. This innovative fiber laser was specifically engineered for cutting and it delivers the world's fastest linear speed.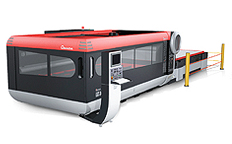 LC-3015F1NT :
The LC-F1 NT series is engineered to provide high-speed processing, ultra-precise accuracy, superior cutting quality and full-range capabilities. The innovative design of this new series also provides an extremely flexible, user-friendly layout in a remarkably small footprint. Featuring a 3-axis linear drive system, no lens change technology plus ultra-fast piercing and cutting, the LC-F1 NT takes productivity to a new level.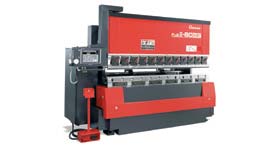 Amada FBD 1253 NT:
The Amada FBD-1253 NT produces straight, even bends across the length of the machine, while gaining superb performance in processing small and large parts.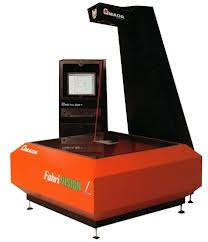 FabriVISION :
Laser is a high-tech, laser-based inspection machine that increases inspection performance, quality control processes and production capacity. FabriVISION automatically self-calibrates before scanning-ensuring precise scans ever time.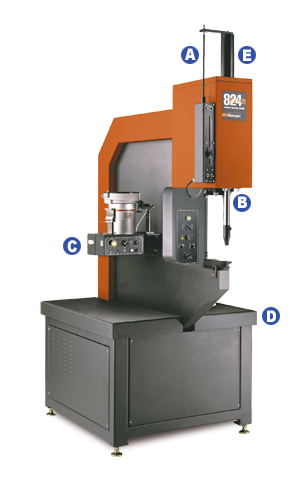 Haeger 824 Plus:
8 tons (72kN) of ram force; 24 inch (610mm) throat depth.
Fully hydraulic; PLC electrical controls.
Equipped with Haeger's patented Safety System.
Includes Positive Stop Cylinder and Dwell Timer.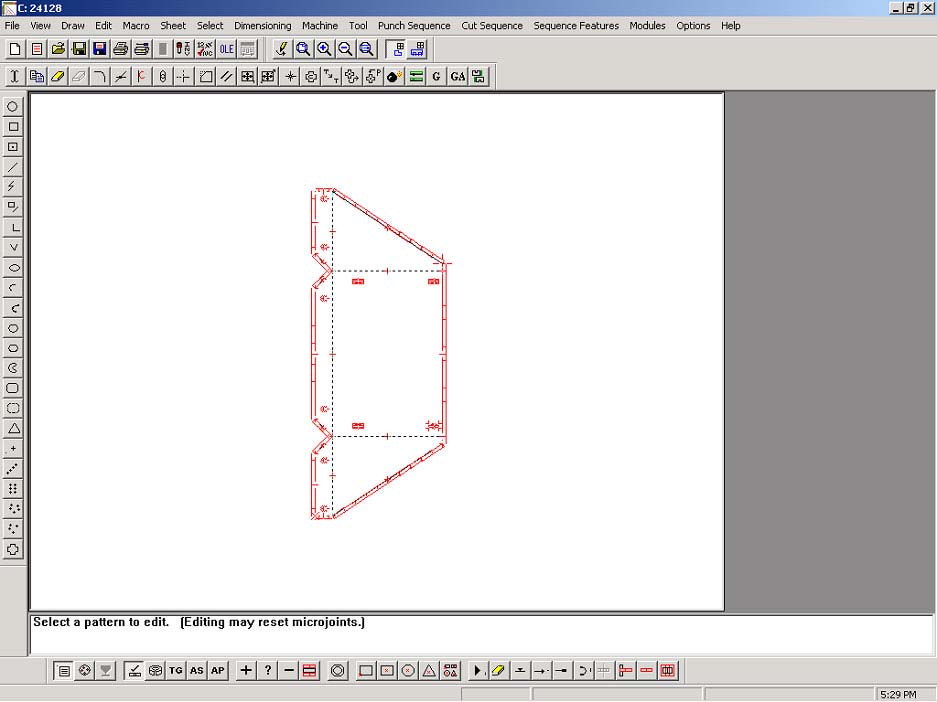 AP100US :
AP100US is the most widely used CAD/CAM package available for metal fabrication and the industry leading solution for programming Punching and Laser. AP100US provides a mature and stable software environment that you can rely on.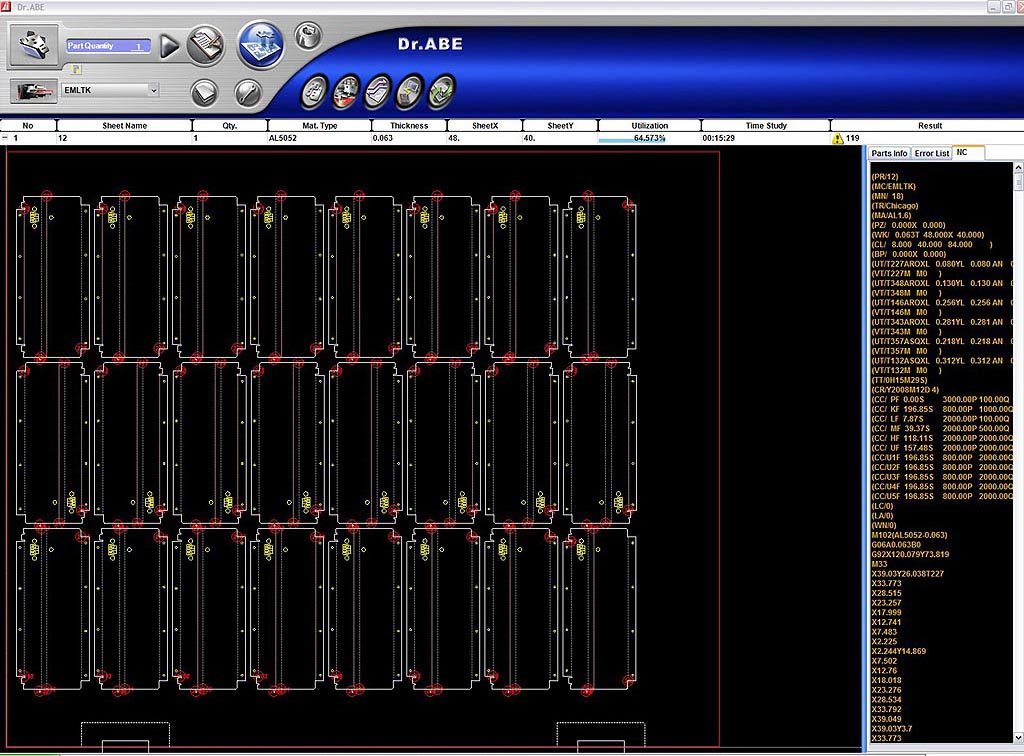 Dr.ABE Blank :
Dr.ABE is high-tech software for sheet metal fabrication, which reduces latency and improves shop productivity by handling the assignment, sequencing, and NC generation that otherwise ties up your time and labor.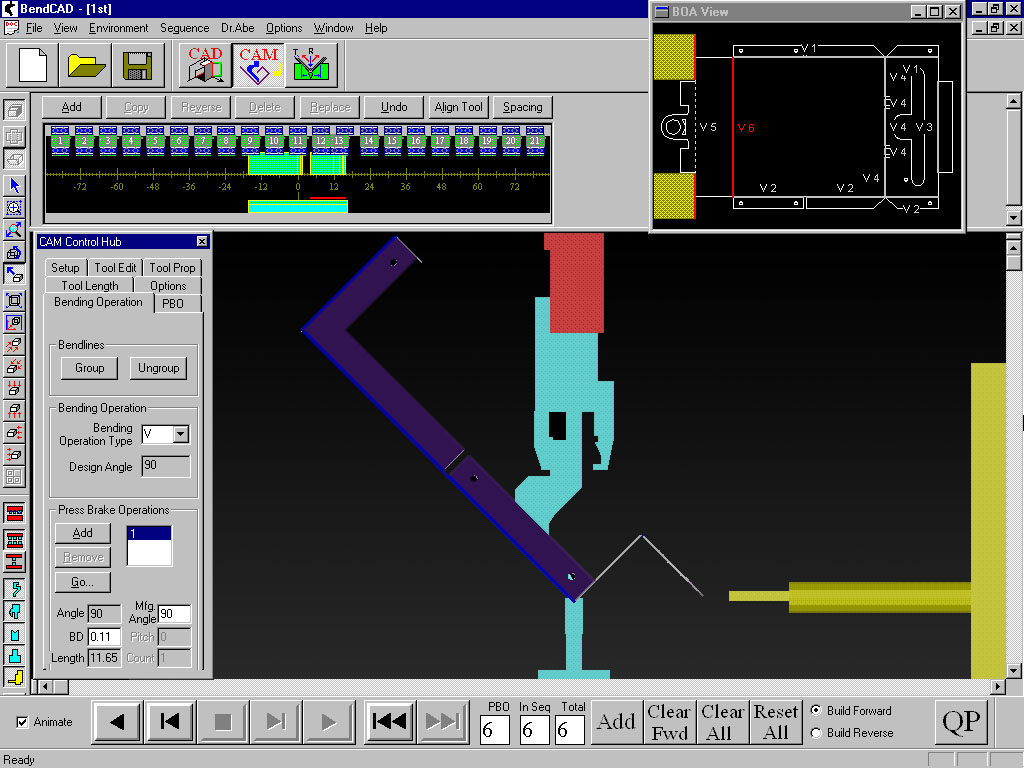 Dr.ABE_Bend :
AUTOMATIC BENDING EXPERT PROGRAMMING SYSTEM
Dr.ABE_Bend is the most advanced solution available for programming your Amada Press Brake machine